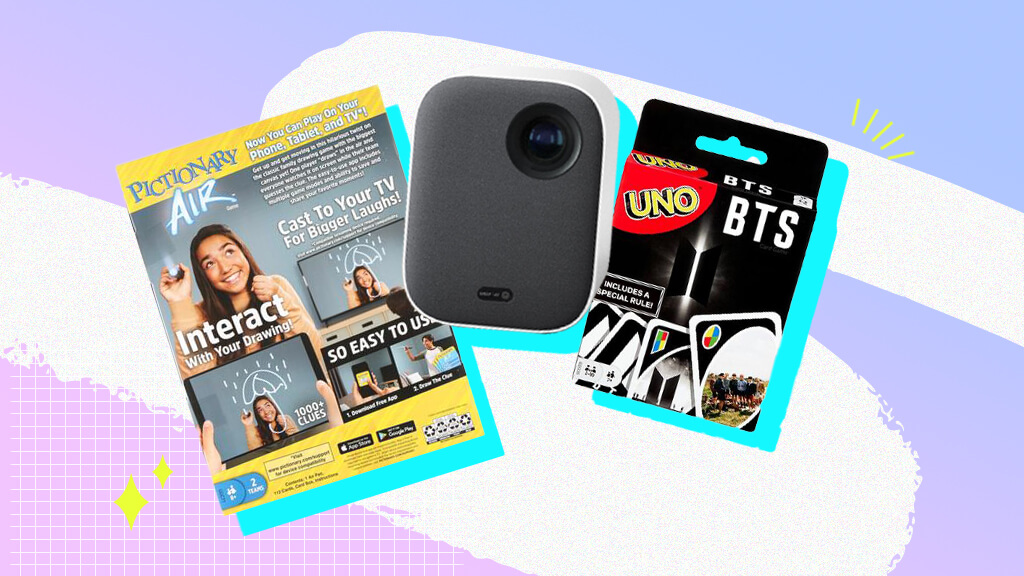 As most parts of the country remain in quarantine, many of our usual means of entertainment—including our fave mall activities—still remain off the menu. This means we pretty much have no choice but to keep ourselves busy (and entertained) while confined in our homes, a feat that's made even more challenging by having antsy kids in the household.

Can relate? To help you out, we've listed some suggestions on how to keep your family from going stir- crazy while stuck indoors—with the help of some entertaining finds from ShopSM, The SM Store, and Toy Kingdom. For more convenient shopping, you can call the SM Customer Care Hotline for delivery and pick-up options, or enjoy a mall-wide personal shopper through the SM Malls Online app.
Here are some fun indoor activities you can enjoy with the gang at home!
Spend hours playing card games
And we don't mean the usual Solitaire or Pusoy Dos! If you're part of the ARMY fandom, there's a BTS-themed UNO card game that features images of the Korean pop group and a special "Dancing Wild" rule that'll challenge your dance moves. Got Potterheads under your roof? There's also a Harry Potter UNO deck featuring the iconic characters from J.K. Rowling's magical world.
(Images from Toy Kingdom and ShopSM)
Test your wits through trivia challenges
Battle boredom by going head-to-head with your kids with brain-bending trivia games, like the Beat the Parents Board Game or the Family Feud: Kids vs. Parents Set. You can up the stakes by coming up with rewards for the winning team, like no chores for one day or yummy takeout of their choice!
(Images from ShopSM)
Teach life skills with board games
Anyone who's ever played Monopoly knows it's more than just a board game; it's actually a good way to learn about math and how to handle money. If you've got young kids, there are junior versions with simpler rules and super cute characters. Meanwhile, the older ones (and the grown-ups!) will definitely get a kick out of more advanced sets, like Ultimate Banking edition.
(Images from Toy Kingdom)
Set up an indoor playground
You don't really need much space for your kids to have a good time! For young ones who love to run and tumble around, a ball pit that can easily fit inside your living room or garage can mean hours of a good time. (Go for a bigger pit if the grown-ups want to jump in, too!)
(Images from ShopSM)
DIY your own cinema experience
Miss the cinemas? No problem. Choose a room with a TV, close the curtains, and make the place as comfy as possible (think: lots of pillows, blankets, and maybe even a cozy tent!). Don't forget to set up a snack station, too, with an assortment of chips, popcorn, and all your kids' fave nibbles. If you want to go the extra mile, you can invest in a portable movie projector to get that cinema-like display on your wall.
(Images from TheSMStore.com and Mi.com)
Play guessing games
If you're tired of the usual charades or Pinoy Henyo, you can level up with a high-tech version, like this Pictionary Air Game that comes with an air pen that lets you draw clues in the air, with the image being cast on your TV!
With a little resourcefulness and creativity, you can definitely beat the cabin fever and give your family a grand time indoors—andwithout having to resort to endless screen time, too! As a parent, you can also stay safe by shopping for everything you need and more at SM.
Don't forget to follow Supermalls on Facebook and to regularly check the SM Supermalls website for updates on mall hours, entry guidelines, and other announcements.